Facebook for Every Phone – Is it for real?
Want to check your Facebook newsfeed from your 'not-so-smart' cellphone? Nay! Wish to update your FB status from your "primitive" non-smartphone? Not Possible! Upload a photograph to your Facebook album and chat with your Facebook buddies from your good 'ol cell phone? Impossible! Yes, if somebody said you that you 'cannot' enjoy Facebook from your basic mobile phone, unless you have a superior version of mobile handset (a smartphone, so to speak of) with the capability of downloading Facebook  app,  this would have sounded logical. But NOT anymore! The researchers and developers at Facebook labs is all set to launch an application that's going to enable 'every' mobile phone user in this planet access Facebook irrespective of the type of handset they use.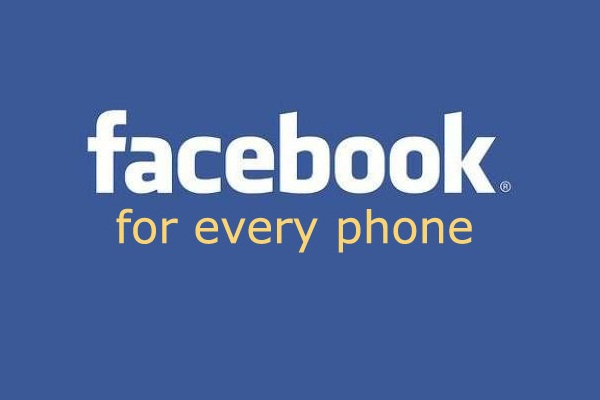 Startled! You should be. In a few weeks from now, Facebook plans to announce the results of the first phase of this outstanding initiative, which they've named 'Facebook for Every Phone'. According to a recent Pew study, 1 in 8 of its billion strong users access the social networking site every day using 3,000+ models of different feature phones across the world. In spite of this mammoth usage statistics, there are millions of mobile phone users who cannot access Facebook from their mobile phones, since they do not have devices that support the Facebook app. In other words, in order to tap into this huge potential user base and bring them to Facebook family, the Menlo Park based tech giant is planning to go forward with this project, head on. They say it's their next big step in adding a billion more users to their active user base. The target market for this new project is going to be India, Brazil and Africa, a Facebook insider said, where most mobile handset manufacturers are cashing in by selling cheaper handsets (less than 20 USD) and the market is huge for such handsets.
As a part of this initiative, Facebook has recently offered USD 70 million to acquire Snaptu, an app developed by an Israeli company, which enables primitive cellphones to access a primitive version of Facebook. As per latest news, the deal is in motion. Experts believe that this could be a direct indication of how determined Facebook is to make this project successful.
Industry insiders say that with the upcoming announcement Facebook will roll out its new 'lighter' version of the app. 'Facebook Lite' as some prefer to name it, will be the first-of-its-kind mobile application that would work smoothly even on mobile devices with slower data speed, while maintaining all basic features of the Facebook experience viz the newsfeed, chat and photos options, which are available over feature phones (smartphones), only that with a lower resolution. According to grapevine, Facebook wants to steal the show by adding Instagram style filters for photos and also adding chat sticker emoticons in FB chats for users of "Facebook Lite" version, to make it quickly popular.
What do you think of this new feature? Would you be interested to use "Facebook Lite" from your good 'ol cellphone or would you rather prefer to buy a feature phone and enjoy Facebook the way you do on your pc? Let us know.
Till next time stay connected to ITS blog.