How to Protect Your Domain Name from Cyber-Crimes
Protection of your domain name is crucial for you as it ensures that your site enjoys a smooth running, maintains its web existence and does not get deprived of a potential customer base. You should be aware of adequate protection measures in the present scenario when domain hijack or online identity theft is a scary issue. It is a fact that most of the domain owners are alarmed that they might lose their domain as well as their web presence because of this evil. The criticality of the situation must not be overlooked. You need proper defense mechanism to shield the domain name of yours from online cons. Consider the following tips which will come handy to you.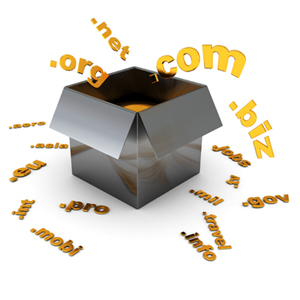 EPP or extensible provisioning protocol
Strategic use of this particular protocol is a dependable way of protecting your domain names. It is a robust protocol that helps in establishing protected and confidential communication between domain registrars and people opting for domain names. It is a uniform approach and a suitable answer to the threat of online identity hijack. To make it sure that you are going to use EPP in proper fashion you have to pick up an inimitable AIC or authorization information code. You will receive this code at the time of domain registration. It is essential for you to keep your AIC confidential as well as secure.
No need to respond to unrecognized notice for any renewal
You might receive a notice of renewal from unrecognized or unauthenticated sources. It could be a trick of a cyber fraudster. Generally, these notices ask for important information from your end such as documentation related to your domain registration. Be very careful when receive such a message. You should not give your vital information to any web based entity without verifying the authenticity of the notice. The best way to check the genuineness of this message and thereby safeguard your domain from an online imposter is to contact the registrar of your domain right away and confirm whether the statement has been issued from his end or not.
Registrar Lock
With the help of this lock, you will be able to keep all the domain registration service related information safe. Third parties cannot modify or delete the info. At the same time, you will have protection against domain hijacks as well as unauthorized transfers.
Unique Passwords
You need to secure your account in the first place. The best way to achieve this objective is to go for smart and tricky passwords. You can make your passwords unbreakable by making them elongated. You can also make them strong if you choose wrong spelling. Doing this you literally make it too hard for the domain hijacker to interpret the password.
Domain Privacy
You can rely on the system of Domain privacy. In most cases, registrars offer you this security feature based on a nominal monthly contribution. You might even get it free from some registrars. The most interesting as well as beneficial part of opting for this security system is that it ensures the safety of your contact details. Once you get yourself domain privacy you can rest assured that domain hijackers will not be able to retrieve vital information related to your domain from the database of Whois records.
Hope you found the ideas shared in the blog useful to safeguard your interests online. To get more value added info on web hosting, domain registration, open source applications, ecommerce solutions and online MLM software systems, keep reading our blog posts!