Merry Christmas
Warm Christmas wishes to you all!
It really means a lot for us to keep in touch with you. On this festive occasion we, at ITS, would like to reach out to each one of you and wish you peace, stability as well as happiness both in your professional as well as personal sphere.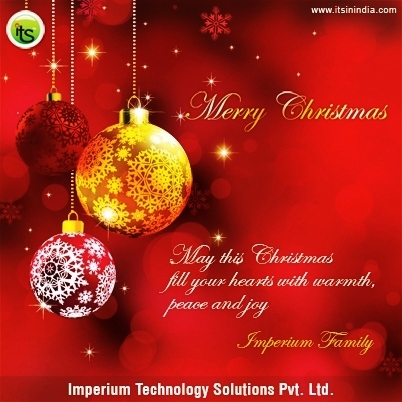 At Imperium Technology Solutions we are resolute to make this Christmas really special for you. Therefore we are offering you a flat 20% discount on all web designing and web development services.
Hurry up and take advantage of this festive discount. Let us give you cutting edge, goal driven and focused web designing services that help you create a brand identity for your business. For more details please get in touch with the sales team of Imperium Technology Solutions.
Enjoy the upcoming Christmas and be blessed with success and satisfaction in your efforts.