Top 5 Mistakes a logo Designer Can Make
When it comes to the issue of a logo design you need to understand that you are dealing with a task that calls for a good deal of creativity as well as a superior range of professionalism. Creating a picture perfect logo design is a tricky chore and you might make some clearly noticeable mistakes if you are not careful enough. Let's take a close look at some of the most common mistakes that a logo design can make.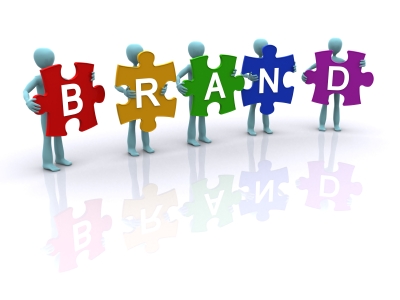 Making typographical errors
Making typographical error is quite common with a logo design service provider. So you need to be careful in this regard. A professional designer has to be watchful about typographical issues as adoption of inappropriate style as well as wrong usage of font can destroy a good design.
Working on complicated logo design
Many a time it has been observed that a logo design service ends up in making an over complicated design. It generally happens when the log design company gets too preoccupied with a volley of concepts. Too many concepts are sure to get your head as well as your thought process overloaded. In order to be creative you should not end up confused. You need to make it a point that you avoid the temptation of using too many themes and concepts in a design.
Usage of cliché images
Over use of cliché images might prove to be detrimental for the logo design which you are working on. Creating images such as books for educational businesses, an aero plane for travel or hammers for construction oriented businesses is considered to be stereotyped practices. Such images are not going to incite interest in the target viewership. In order to get the attention of people you need to use your creative streak in its full capacity as well as work on abstract symbols, special characters, unique metaphors etc. Apart from staying aloof from cliché images you should also try and avoid over use of special effects.
Copying concept
Working on copycat concept or stolen concepts is a grave mistake and a good number of web designers (especially those who happen to be newbies in this particular field) tend to make this worst blunder. When you get involved in designing a logo you need to strike a balance between inspiration and copying. You can get inspired by interesting stuff around you but copying the artwork or design of someone else's is a momentous blunder and a complete violation of professional ethics. Make it sure that you keep yourself aloof from this repugnant practice.
Using stock images & clip art
Usage of stock images and clip art is considered to be grave mistake for a web design service provider. Efficient and experienced designers always make it sure that they refrain from using stock images and clipart.
Before you start off with a logo design initiative you should make it sure that you refrain from committing these grave mistakes that can ravage any design. be unique, be creative and be original. You will surely achieve perfection.
Did you find the post interesting? Please share your valuable feedbacks with us. Keep reading our blogs to find more interesting info on logo design, flash design, web design as well as graphic design related issues.